Trends in Hiring, Screening, and Staff Retention
Capturing High-Talent Professionals
As we close 4Q 2020 and into a new year, it's important to stay on top of recent hiring and recruitment trends. This year has been up and down for absolutely everyone, but we can expect hiring to ramp up and unemployment to drop quickly as we move toward 2021.
Are you ready for a hiring wave? Here are the latest best practices and trends to take advantage of as we end this year and start the next.
Due to COVID-19, companies have had to lay off or let go of staff they would never have in normal times. As a result, there are high-talent professionals available and looking for work right now.
The businesses that move the fastest to interview and hire these professionals will gain a tremendous amount of experience and productivity. You can't afford to miss out on this unusual — and fleeting — situation.
Ensure your recruiting team keeps an eye on LinkedIn and watches for professionals in your company's industry to share they're looking for work. Look for profile updates and general posts, as not everyone will update their status to "job seeking" through LinkedIn.
Take advantage of a fast-moving hiring process, including pre-screening questionnaires and a streamlined reference process, to capture these high-quality employees before they go elsewhere.
2020 saw an explosion of remote work due to the pandemic, and it's unlikely that we'll ever go back to the pre-COVID-19 normal. Businesses around the country have discovered that remote work allows employees to be more efficient, more effective, and happier with their work-life balance.
 As an HR department, it's essential to prepare for a remote hiring process as your company begins to seek talent outside your local area. You'll also need to update your onboarding process to take advantage of technology, e-signatures, and more.
 Using email reference checks and online pre-interview questionnaires will also help you get the information you need without having to be in person. Give up on telephone tag — take advantage of better processes!
When you recruit new hires to your company, you've always had to sell the business a bit. You highlighted the best parts of your company culture, talked about your excellent benefits, and shared the perks of working with you.
However, businesses are spending more and more time marketing their business to potential recruits, and your company needs to keep up. Today's recruitment process looks a lot more like a marketing funnel than it ever did before.
You want to make sure potential employees are aware of your company, and then you want to engage and nurture them. Based on this relationship, you hope that when you have an opening, they apply and you can bring them in.
Using social media, email, and other advertising methods, you need to build and strengthen your brand as an employer. Done right, this will result in a wide pool of already-interested applicants for each opportunity you offer.
The Importance of Diversity in Hiring
The best hiring has always focused on diversity. Your recruitment should concentrate on bringing in people of every age, ethnic background, and geographical origin. When your employees are diverse, your company will benefit from unique perspectives and ideas.
There's no way to get around it — if you're not looking at diversity, you're well behind the times in recruitment. Plus, you're missing out on some amazing talent.
Take Advantage of Technology to Streamline Recruitment
All four of these trends require your company to be agile and flexible as you recruit, screen, and hire. That means taking advantage of today's technology to not miss out on the talent your business needs.
Two of the best ways to do that include using a pre-screening questionnaire and doing electronic reference checks. In both cases, you're saving your department's time so you can focus on interviewing promising candidates.
Best of all, your recruitment and hiring process will move more quickly, which will result in less lost candidates who take other opportunities while waiting for you.
If you're ready to learn more about how technology can help you keep up with today's trends, we're here to help. Contact us at Hiringcure.com today!
Gary Kirksey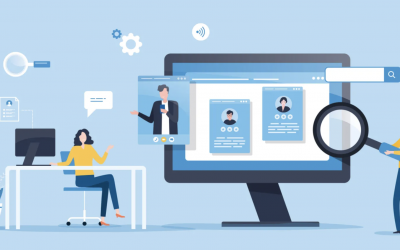 No one likes spending hours on the phone getting references for candidates, however, you must concede that it is crucial. For example, one company noticed that a candidate didn't have any references listed from his last two jobs — everything was from several positions...