Simple, Trusted Straightforward Pricing
Estimate your cost based on how many credits you need. Each credit is only $4.99.
Credits can be used for Reference Checks,
Pre-Interview Questionnaires or Interview Debriefs.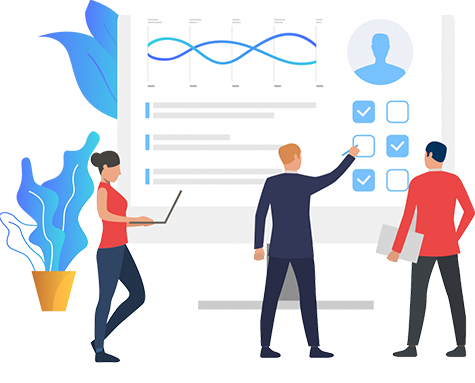 Whether you need Reference Checks or its time to start growing you passive Candidate Database,
or you want to interview the most qualified cadidate, we have what you need.
Fast
Are you tired of the time it takes to do one reference check? It only take 60 seconds using Hiringcue.
Better insights
Get better insights into your candidates past work performance. Know the past to predict the future.
Easy
The best part of Hiringcue is that it is easy to use. Reference checking doesn't need to be complicated. It just needs to be fast and effcient.
Get unbiased opinions
Gather unbiased opinions, quickly and easily, by simply inviting your interviewers to complete the interview debrief
Reporting
Beautifully designed reports that give you all the information you need to make good hiring decisions.
Affordable
We price based on the number of credits you buy.  Your cost can be as low as $4.99 per reference..
Build your own plan 
Only purchase what you need 
Calculate Your Cost.
How does the free Trial Work?
When you sign up, you receive 3 free credits and 7 days to evaluate Hiringcue. Credits can be used for reference checks, Pre-Interview questionnaires or interview debriefs.
Are there any additional fees?
No. We only charge for the number of credits you purchase. You receive all the benefits and features. No hidden fees.
Do I have to install any software? 
No. Hiringcue is software as a service, (SAAS). Hiringcue is hosted in the cloud, available anywhere on any device. You don't need any servers or technical experience. All you need is an internet connection and your favorite browser.
Can I add more credits if I run out?
Absolutely, you can add to your credit bank at any time. The same discounts apply when you buy more than one credit.
What happens when the free trial ends?
You will receive notification when you login, that your trial is expiring soon or has expired. At that time, you will have the option to add more credits to your account.
How do I pay when the trial ends?
We accept all major credit cards. Including MasterCard, Visa and American Express. You simply choose how many credits you need and we bill your credit card.
How secure is my payment information?
We use industry standard SSL encryption for all payment processing. We will never store your credit card information on our servers.
Are there any contracts to sign?
Nope. You simply choose the number of credits and get started. Add more credits as you need them. You can cancel at any time.
Try for Free. No credit card required.