Why automated reference checks are better than calling?
Have you ever wished you could spend your time at work on something other than calling references and leaving voicemails?
You're not alone. HR departments around the country need a better way to handle reference checks, and the good news is that you can automate the whole process.
Before you get alarmed, this does not mean using robocalls to get information. Instead, you email reference questionnaires and gather data into a central database.
Take a look at the many benefits of this approach.
Focus Your Time on High-Value Tasks
The top benefit of automated reference checks is that it saves you significant time. As an HR department, you probably don't have time to waste. When you're not playing phone tag with references, you can focus on tasks that add value.
Whether that means reworking a job description to attract better candidates, handling benefits issues, or focusing on interviewing qualified candidates so you can grow your team more quickly, you'll be glad you chose to automate your references.
Do Reference Checks Earlier in the Process
There's nothing more deflating than spending two interviews with someone only to find out that their references disqualify them from the job. However, because of the time-intensive nature of traditional reference checks, there was no other option.
Now there is. You can send out references in 60 seconds, and there's no reason not to send it after you have qualified them with Hiringcue's pre-interview questionnaire. That way, if someone's references are going to disqualify them, you don't have to spend time scheduling interviews at all.
This helps you save a significant amount of time and money on your hiring process. And you never have the sinking feeling that comes with investing in a candidate only to find out their references eliminate them from consideration.
Gain Broader Insight into Your Applicant's Work History
When you're looking at an applicant, you often only see their very best side. Resumes, cover letters, and even interview encounters are carefully polished. People practice the answers they give for interview questions until everything comes off perfectly.
So how do you find out who they really are?
The answer is by checking references. However, if you're on the phone you're often pressed for time. You probably don't have time to ask the in-depth questions you'd really like to.
A reference questionnaire changes all of that. You can ask specific questions and get a lot of information about how someone performs at work. Use this process to discover whether your applicant has used the skills they say they have, how they fit into a culture, and much more.
Of course, you always want to leave a space for additional comments. A reference may have something to share that doesn't fit in your existing questions.
Compare Candidates to Each Other
When you complete automated reference checks using Hiringcue.com, you get a comprehensive report bringing together answers from all references. You're able to get an easy-to-read overview that gives you the whole picture.
These reports make it simple to compare candidates to each other. We all know that it seems like there are two or three candidates for each position that are equally worthy. It can be challenging to make a decision, but having reference reports can help.
By comparing references along with other information, you'll be able to make the right decision for each position.
Use Referee Data as a Pool of Passive Candidates
When someone meets a person they love who's already in a relationship, they often ask half-jokingly, "Do you have a brother/sister?" Finding great candidates for jobs can be the same way.
Of course, you aren't looking for a sibling; you're looking for a colleague that exhibits many of the same skills as your dream hire. Finding excellent candidates is difficult, and once you make a great hire you wonder where you might find more people like that.
The answer is simple: in your reference database! The connections you make with references give you a passive database that you can reach out to if you have a job opening that might fit their abilities.
The more people you can invite to apply, the more likely you are to discover the perfect fit. Best of all, building a database of passive candidates is free. Assuming you have 3-5 references per candidate, this means for every reference check you do, you will add 3-5 passive candidate leads to your database.
Don't Risk a Bad Hire Because You Can't Get References
There are always a few candidates – maybe more than a few – where you cannot reach references and you give up. As a result, you risk making a decision based on surface characteristics rather than the whole picture. Bad hires can be frustrating and damaging to your company. Avoid this pitfall by getting references early in the process every time. Find out how we can help.
Save Time with Hiringcue's Automated Reference Checks
Hiringcue.com is an automated solution to streamline the reference checking process. Our solution aims to bring about an automated experience to the tedious, time-consuming task of checking references. It takes less than 60 seconds to check references with Hiringcue versus the hours on the phone, trying to make contact with referees. After the reference check is complete, users receive a reference report that pinpoints all essential information. Our platform creates a less time consuming and cost-effective experience for companies.
Interested in learning more? Sign-up today for a free trial. Receive 3 free credits. You may use these credits for Reference Checks or Pre-Interview Questionnaires.
Paulo Nunes – CTO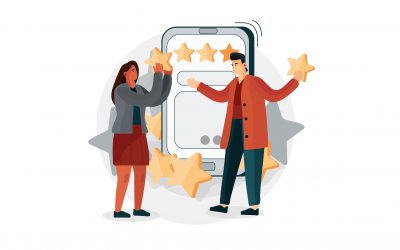 Employee retention is a major concern for many businesses as high turnover rates can lead to lost time and money, as well as a decrease in productivity. While some employees may stay with a company for an average of 5.1 years, others may leave for preventable reasons....