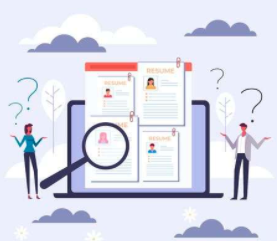 What are some current trends in recruitment tech? What can you use to make hiring go more smoothly? Here are the tools people are leveraging today.
As a recruiter, technology can be a huge advantage. It can save you time, reduce the hours your staff spends sifting through applicants, and help make sure you hire the right candidates.
Of course, tech can also be a difficult hurdle in your hiring process. The key is to use the right technology for your company.
AI can take care of Job Ad Placement
Trying to sort out where – and when – to post job ads is tiring and take a tremendous amount of time. It doesn't help that each platform has its own requirements, making you jump through different hoops for every site.
Many companies are skipping the headache and choosing to use AI to handle job ad placement. Predictive algorithms look at market data and the performance of previous ads to select the right platform and time to put out the job posting.
AI can also help you write an ad that avoids gender bias and other phrases that might negatively impact the response you get. It can help you generate the emotions in the ideal candidate that will encourage them to apply and put your company in the best light.
Your ATS Can make or break your process
Having a great applicant tracking system will help you sort quickly and automatically through the thousands of applications you receive. Unfortunately, mixed in with the truly promising applicants are many, many more people who throw a resume at every opening.
Being able to use a great ATS to separate the wheat from the chaff quickly can revolutionize your hiring system. You can quickly get to the best candidates while also maintaining EEO compliance and other legal requirements.
Pre-Interview Questionnaires reduce interview time
Once your ATS narrows down a few dozen candidates that look good, it's time to start interviewing. However, if you have 50 applications that look great, you may still struggle to find time for 50 interviews.
That doesn't mean you have to take your best guess to get to your top picks. Instead, use  a pre-interview questionnaire to ask about required skills and experience. You can also ask how they'd respond to specific situations and even check for teamwork and fit.
When you choose a questionnaire from a company like Hiringcue.com, you can select from existing questions or choose from our library of over 300 questionnaires to save even more time. This lets you hone in on the very best before you take the next step.
Video or Mobile Interviews Save Time
Once you've got your top applicants, you still need to move forward promptly. To win the best candidates, you need a streamlined process that allows you to get to the next stage quickly. The longer hiring takes, the more likely someone is to sign with another company.
To help your early interviews go quickly, you can take advantage of video or mobile interviews. These allow you to get more non-verbal information than a typical phone interview and help you avoid scheduling issues in the office.
More than 60% of companies use video interviews. There's no reason you shouldn't also!
Automated Reference Check give peace of mind
It's vital to ensure that people are who they say they are. As a hiring manager, you can't afford to hire someone promising only to find out they don't have the education or experience they claimed.
The great news is that you no longer have to spend weeks playing phone tag – and delay the hiring process – to get the reference checks you need. Instead, you can check references quickly and easily with automation available through Hiringcue.com.
All you do is take 60 seconds to send your reference request to the applicant. They fill out the information about their references, and those individuals receive an invitation automatically. The anonymous process encourages honesty, and you'll end up with a clear idea of the candidate's background, skills, and abilities.
It pays to choose the very best. Automated reference checks make that possible – and simple.
Hiringcue.com Technology Can Help
Finding the right resources and systems can be time-consuming in itself. Let Hiringcue help with pre-interview screening and quick, simple reference checks. These two additional tools alone can save you dozens of hours.
If you're ready to make hiring easier, register today and take Hiringcue for a test drive with our free trial. No credit card required.
Gary Kirksey
CEO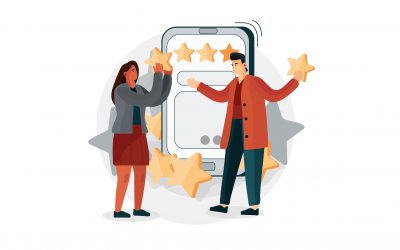 Employee retention is a major concern for many businesses as high turnover rates can lead to lost time and money, as well as a decrease in productivity. While some employees may stay with a company for an average of 5.1 years, others may leave for preventable reasons....